Support
is
one
of
the
most
vital
components
of
a
successful
technology
partnership!
AmdoSoft breaks support down into four key parts:
- Speed of Support Response (Guaranteed in 24 hours, but usually within 4 hours)
- Depth of Support (Detailed support instructions or a short support call)
- Prioritising Support by the level of Importance (AmdoSoft "Support Alert" guarantees top priority if needed)
- Customer Satisfaction (AmdoSoft's aim is to leave you fully satisfied by our support action)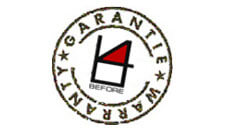 AmdoSoft
Support
and
Development
HQ
is
based
in
Kastav,
Croatia
Established in 1998, AmdoSoft Systems d.o.o. has an outstanding reputation in Croatia as a leading Technology Company. AmdoSoft Systems d.o.o. is closely connected to Universities, Schools and the national IT community offering internships and career opportunities to the brightest minds.
AmdoSoft's reputation in Croatia brings together high quality people for the support and development of the b4 technology that ultimately benefits customers.
Many AmdoSoft Resellers and Distributors are also certified b4 experts and can offer local support.
AmdoSoft
cares
about
Quality
and
Support!