SAGE
200
GETS
A
FORCE
SHIELD
AGAINST
PROCESS
FAILURE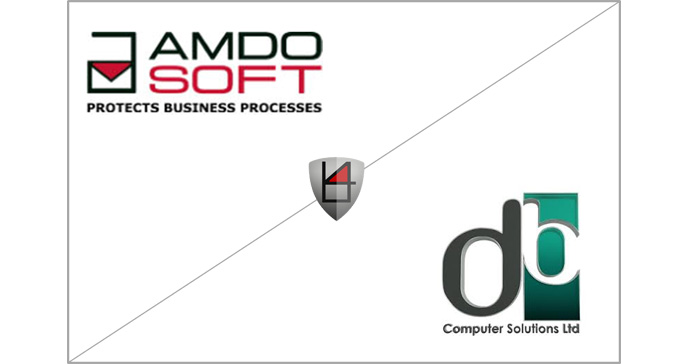 The AmdoSoft b4 Protector is equipped with special sensors that measure the performance and health of Sage 200 24/7. It can detect issuesfrom the user's point of view and resolve these with minimal human intervention. Business process dependencies are connected within the b4 Protector allowing the system to troubleshoot through a technical workflow in order to identify where the issue lies.

This gives better visibility to the whole organisation and, most importantly, will enable the Sage 200 business processes to be protected.

Although IT resources can report high system uptime and performance, on the business process and application level, issues are much more common. Why? Performance issues on the application can go unnoticed due to the inability to take objective measurements and compare these within a trend analysis.

AmdoSoft Systems is partnering with DB Computer Solutions, Ireland's leading Sage Partner for ERP software Sage 200, to integrate their b4 Protector into Sage 200. The collaboration builds on the know-how of DB Computer Solutions in the Sage environment with AmdoSoft's state-of-the-art technology for business process security.

The b4 Sage 200 Protector will proactively locate the source of a fault and act as an alarm and action system for process issues, helping technical support to react faster. The Protector will also record the user experience with Sage 200 in real time and highlight any trend which could indicate that the user has difficulties.

The result will ensure optimal high performance for Sage 200 and ultimately protect the business processes associated with it.

"The performance of the critical processes, which are based around Sage 200, is a high priority for our customers. The competence of AmdoSoft helps us to meet this central customer requirement in the best possible way," confirmed Ian Cumiskey, Managing Director at DB Computer Solutions.

David Griffith, Managing Director of AmdoSoft UK, added "b4 is able to harmonise the application, IT services and infrastructure with business processes. In b4 Sage 200, the best practices of both companies converge. For Sage 200 customers, the development of our joint Protector represents an additional level of security and reliability. "

The technical development team is led by Brian Tuohy, Senior Sage Consultant at DB Computer Solutions, who brings many years of experience with Sage products and customer requirements. AmdoSoft's Technical Director, Nenad Zavidic, contributes his extensive knowledge of b4 and the development of various b4 Protectors.